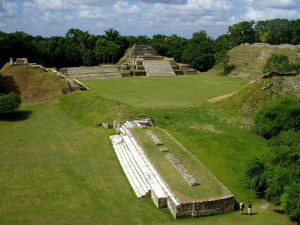 On this adventure you head out the backside of the island toward the mainland. Soon you will be winding through the Northern River where you are likely to see Orchids, cactus and a rich variety of birds and indigenous animals.
At Bomba Village, you will then board a private bus that takes you through several quaint villages as you make your way to the Maya Ruins of Altun Ha.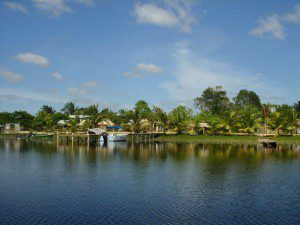 There, our guide will give you a tour of the ruins and you'll have some time to explore. Once you have worked up a healthy appetite, we will head to the Maruba Jungle Spa for an exotic lunch including fish and wild game. After lunch you can take a refreshing dip in their pool or indulge in incredible treatments such as herbal facials and mud baths (for those that wish to be pampered). Then enjoy the swift boat ride back through the river and home to San Pedro.
Flourishing during the Classic Period of Maya civilization, the true ancient name of this site is unknown. "Altun Ha" is a maya translation of the nearby village named "Rockstone Pond." The extent to which the site has been cleared and restored makes it easy to imagine its past glory and wealth as a major ceremonial center. The archaeological site covers about one square mile of area, with at least 500 visible structures. Evidence dates the earliest settlement here to 200 BC, with varied construction phases ending about 900 AD.
This Adventure Includes: Beer, sodas, rum punch and snacks and departs at 8:30 am, returning at approximately 5:00pm
Click Here to Book This Adventure NOW!